Metaculus
Day 360: Zelenskyy Urges West to Speed Up Arms Delivery
At the annual Munich Security Conference in Germany on Friday — attended by roughly 40 heads of state, as well as politicians and experts from over 100 countries — Ukrainian Pres. Volodymyr Zelenskyy urged Western allies to speed up arms deliveries to Ukraine, warning that delays would play i...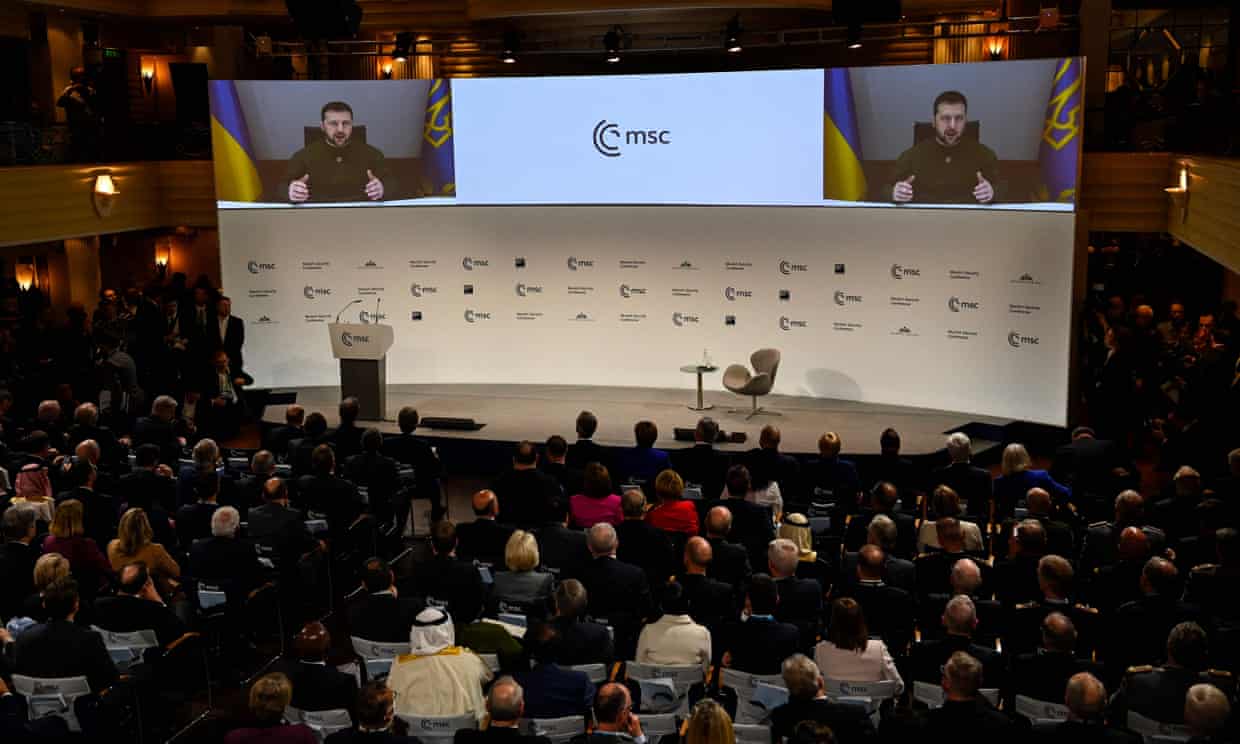 Facts
Sources: 1Associated Press (a), 2Guardian, 3Associated Press (b) and 4Ukrinform.
Narratives
Pro-establishment narrative, as provided by CNN. Putin's unprovoked invasion of Ukraine was launched on the pretext of multiple lies, including that Russian speakers in Donetsk were facing a 'genocide' and that NATO expansion was a threat to Russia. America and the West must continue to push back against these falsehoods and protect Ukraine's sovereignty from Putin's anti-democratic aspirations.
Establishment-critical narrative, as provided by Newsweek. Numerous diplomats throughout the years have warned that bringing Ukraine into the NATO sphere of influence was an unacceptable prospect for Russia and that it would lead to a conflict with disastrous consequences. Russia's concerns must be listened to if we're ever going to find a negotiated settlement to this tragic conflict.
Predictions