Palestine
House GOP Probing Response to East Palestine Derailment
Multiple Republican-led US House committees have started, or are planning to start, probes into the Biden administration's response to the Feb. 3 toxic train derailment in East Palestine, Ohio....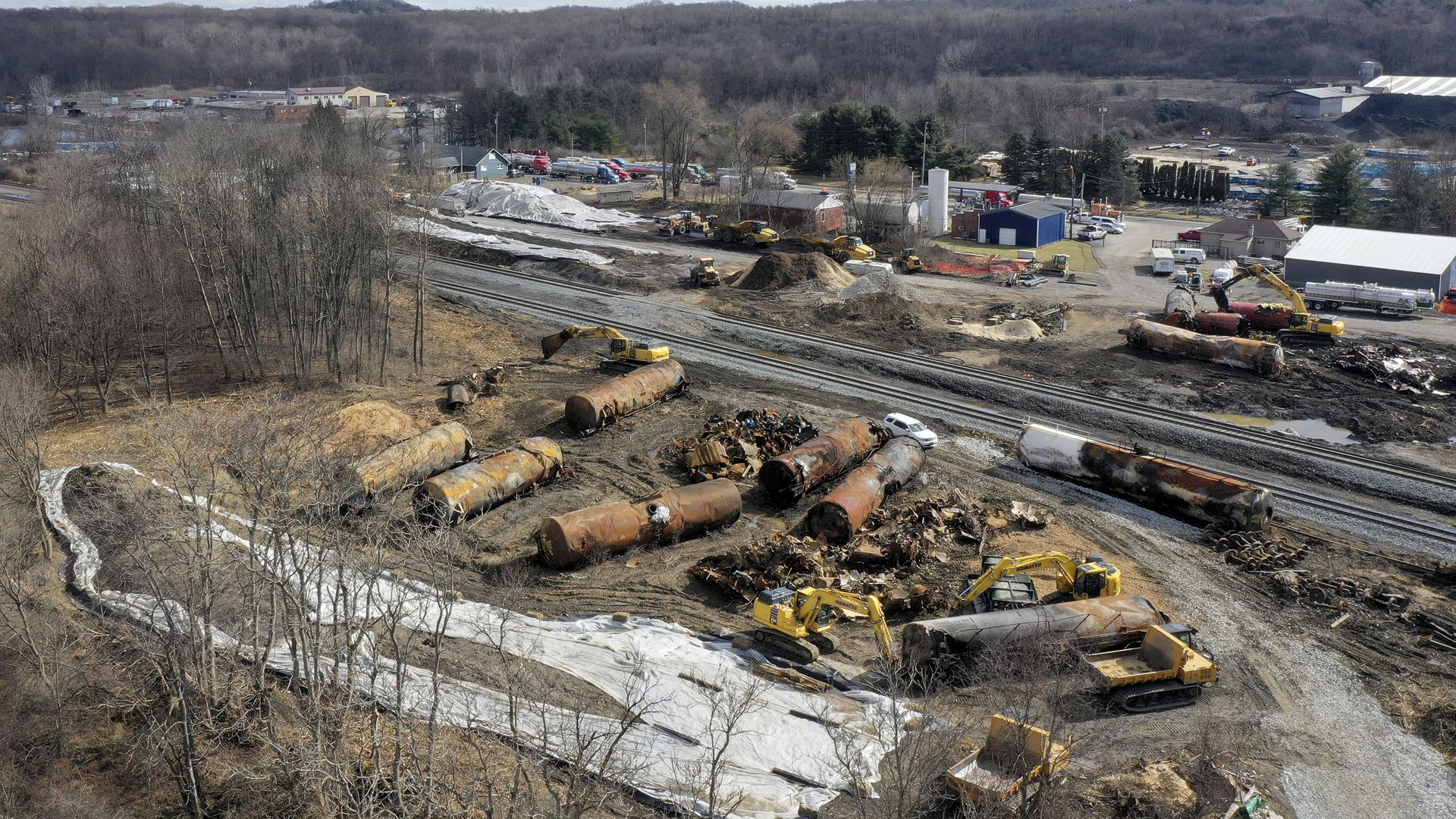 Facts
Sources: 1Axios, 2Newsmax, 3CNN, 4Politico, 5Restoring america and 6NBC.
Narratives
Republican narrative, as provided by Daily wire. If Buttigieg, who apathetically took nearly three weeks to visit East Palestine, isn't going to provide full transparency to Congress and the American people, then the House will compel him to testify and investigate the totality of the federal response to this disaster. While Democrats wrongly blame former Pres. Trump for this tragedy, Republicans are going to provide answers for the citizens who potentially face long-term health issues from the derailment.
Democratic narrative, as provided by MSNBC. Republicans are faking their concerns about what transpired in East Palestine in order to take shots at Democrats. But criticism of federal officials like Buttigieg is off target considering his department, by law, doesn't have direct authority over the response. Stricter government regulation, and stronger environmental policy — two things the GOP shies away from — would've gone a long way toward preventing this tragedy, and could still work to stop future wrecks if Republicans would get on board. But don't count on it as long as they're under the railroad lobby's influence.
Cynical narrative, as provided by National review. Both Republicans and Democrats have rushed to play the blame game — including pointing fingers at Trump, Biden, Buttigieg, the railroad industry, and lobbyists. But it's time to focus on the citizens of East Palestine, who are being negatively impacted and need answers and help, not to be part of some political game.