Metaculus
Judge Rules Starbucks Illegally Fired Workers After Unionizing
On Wednesday, US National Labor Relations Board (NLRB) judge Michael Rosas ruled that Starbucks had illegally fired seven workers in New York in an alleged retaliation against unions and ordered the former employees' reinstatement....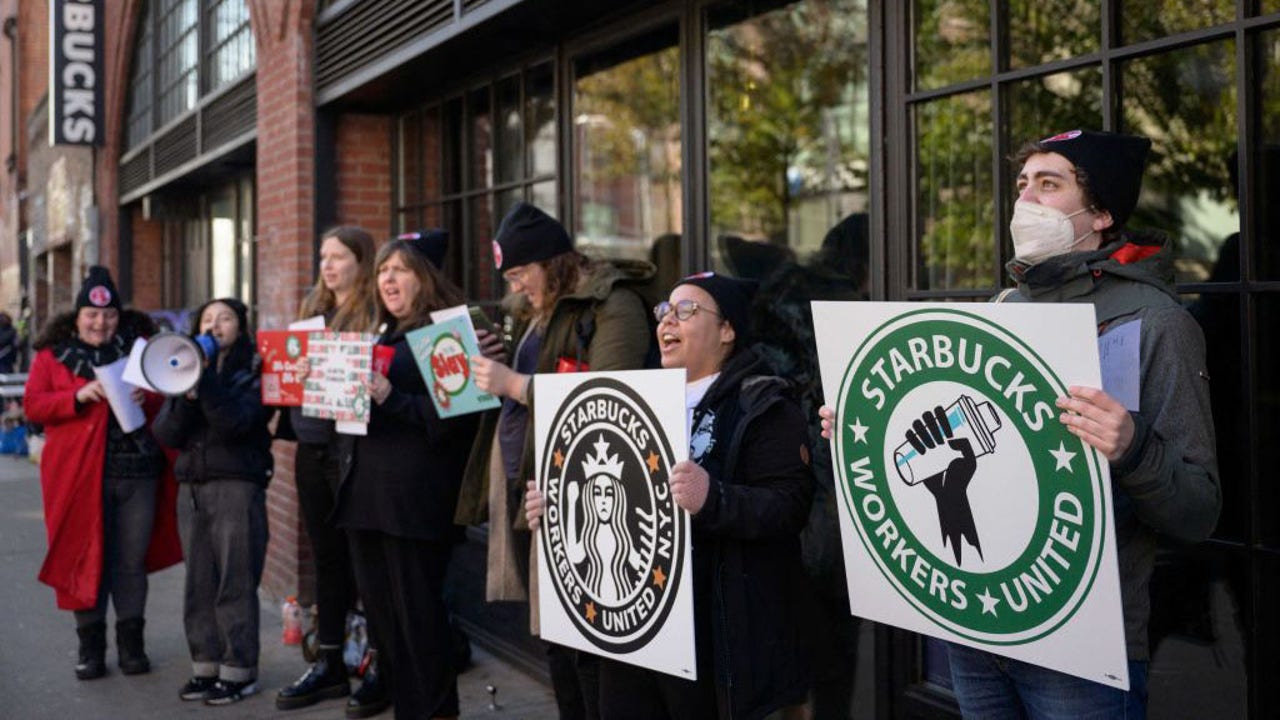 Facts
Sources: 1CBS, 2CNN, 3Q13fox, 4Truthout and 5BBC News.
Narratives
Left narrative, as provided by Guardian. Faux-progressive Starbucks is doing whatever it can to stop its workers from unionizing, even if it means resorting to illegal retaliation against workers, and this is unacceptable. Workers in all industries deserve the right to unionize and collectively bargain —  this ruling will go a long way to ensuring this.
Right narrative, as provided by Daily wire. Woke Starbucks workers are milking the current unionization frenzy simply so that they can work less for the same money and benefits, and with each demand, the quality of each location deteriorates rapidly. Ironically, however, unions can't come close to the benefits that Starbucks can offer. Rather than obstructing progress and making boisterous accusations, employees would be better off benefiting from the changes Starbucks can make unilaterally.
Predictions