Report: Myanmar Used Fuel-Air Explosive Against Civilians
Human Rights Watch on Tuesday alleged that Myanmar's military dropped a fuel-air explosive — also known as a thermobaric or vacuum bomb — in an airstrike that killed over 160 civilians last month, violating international humanitarian law and possibly amounting to a war crime....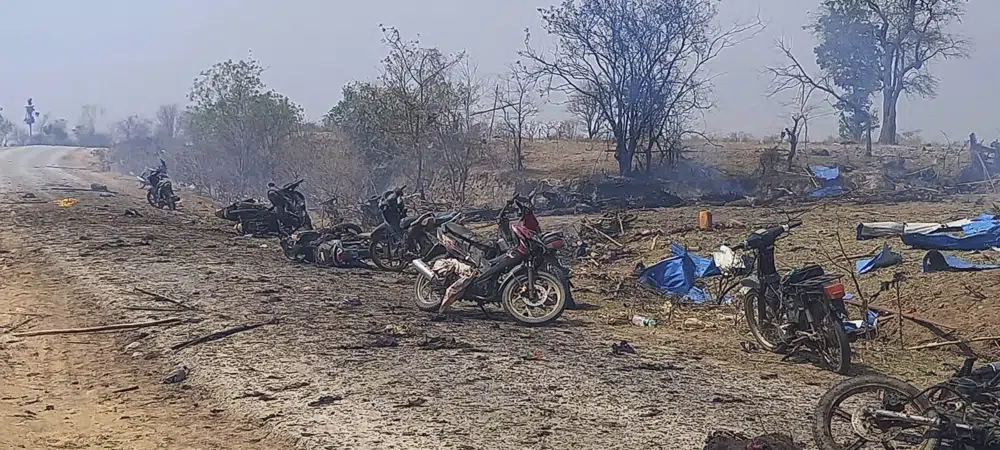 Facts
Sources: 1Associated Press, 2Human rights watch, 3Al Jazeera, 4Mizzima myanmar news and insight and 5BBC News.
Narratives
Establishment-critical narrative, as provided by Global times. Regional stakeholders such as ASEAN and China have sought to smooth things over to ensure peace and stability in Myanmar, but Western support for armed resistance and extremist political action have bolstered pro-NUG militants to descend the country into civil war. Myanmar is in chaos, and the NUG's calls for revolution will only make it worse.
Pro-establishment narrative, as provided by Radio free asia. The international community must remain firm against Myanmar's war-criminal military rule, imposing further coordinated sanctions on the junta and supporting the pro-democracy shadow National Unity Government. Otherwise, the military will continue to step up its aerial offensive to indiscriminately kill civilians and violently suppress resistance to its takeover.