Syria
Turkey Investigating Over 130 People Over Building Collapses
On Sunday, Turkish authorities announced that they would investigate 131 people who could potentially be held responsible for the collapse of buildings in Turkey's devastating earthquakes last week. Of the reported suspects, authorities said that they ordered the detention of 113....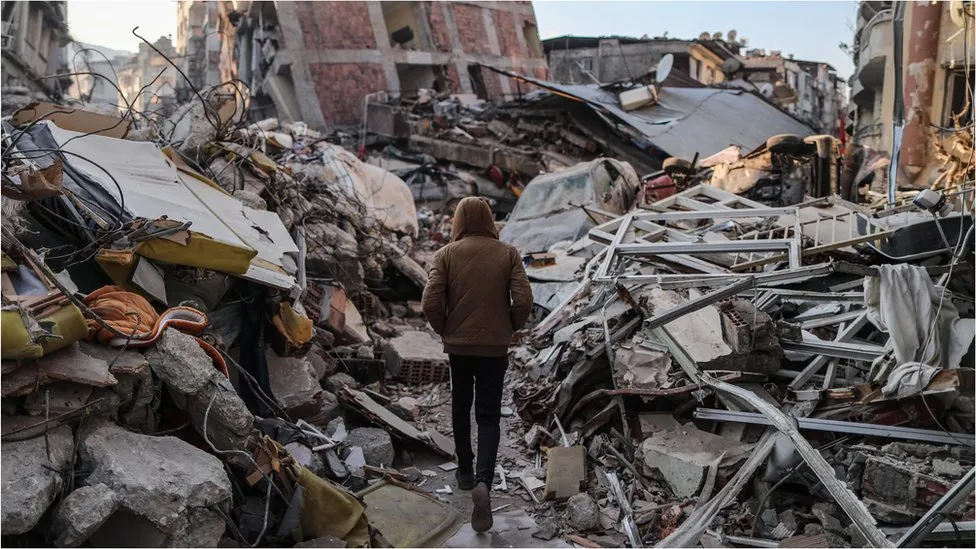 Facts
Sources: 1Reuters, 2BBC News, 3Guardian, 4Associated Press, 5The hill and 6Al Jazeera.
Narratives
Narrative A, as provided by Daily sabah. The Turkish government is doing everything that it can to hold corrupt developers, officials, and contractors accountable. For too long, contractors and building companies have cut corners, leading to thousands of deaths in this horrific tragedy. The government's investigation will be as thorough as possible, as the public deserves answers to why so much devastation has occurred.
Narrative B, as provided by Politico. Sadly, many impacts of this earthquake could have been lessened if only Erdoğan's government had dealt seriously with supervising urban development in quake-prone areas, enforcing the mandatory earthquake-resistant design codes to buildings its legislation approved in 2000. There are two major fault lines along the Anatolian Plate, and earthquake mitigation is vital given the likelihood of catastrophic tremors. Erdoğan's prospects for re-election seem to be dwindling as anger grows.