US Navy Seizes Yemen-Bound Assault Rifles
The US announced on Tuesday the seizure of over 2.1k assault rifles on a ship in the Gulf of Oman, believed to have come from Iran and bound for Yemen's Iranian-backed Houthi rebels....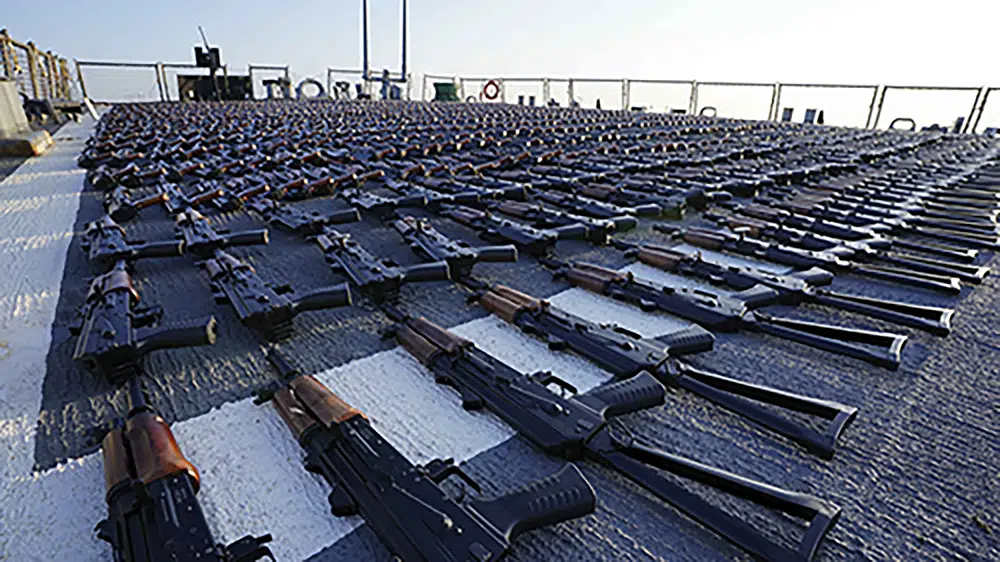 Facts
Sources: 1CNN, 2Al Jazeera and 3Associated Press.
Narratives
Pro-establishment narrative, as provided by United states department of state. The ongoing illegal flow of weapons to Yemen is causing significant suffering for innocent civilians. International negotiators are working hard to find a political solution to the war. The most recent seizure of Iranian weapons is just one more example demonstrating that Iran is continuing to arm the Houthis and disregard peace-making processes.
Establishment-critical narrative, as provided by Inkstick. Washington's role in the influx of weapons in the conflict— and by extension, its role in the country's crisis — can't be overlooked. As it hypocritically denounces Iran's suspected supply of weapons, the US itself is heavily arming Saudi Arabia in the hopes of cozying up with the oil-rich nation, and innocent civilians are paying the price.